The Advantages of Speaking with
Jonathan Lapid
Free Initial Honest Case Assessment
One of the Highest Success Rates
Reasonable Fees With No Hidden Costs
Jonathan Himself Has 25 Years of Experience
Criminal Lawyers Rely on Him for DUI Advice
Successfully Defended Hundreds of Clients
25 Years of DUI Defence in Brampton
Consequences of DUI/DWI:
Criminal Record

Suspended licence from 1 year to lifetime

Over $1,000 in fines

Have to attend education/treatment programs

Ignition interlock device placed in your car

Inflated insurance premiums


Jail sentences that could be up to a lifetime
Read About Our Many Successful DUI Cases
Do you live in Brampton? Have you been charged with a DUI or an impaired driving charge? I've gotten hundreds of clients acquitted, and I'll do the same for you. My work has set the precedent for cases time and time again. I've been interviewed by high tier networks, and am the first to be called when an expert legal opinion is needed.
I am beyond grateful for Jonathan and his expertise. He answered all my questions and I truly felt that he cared about my case. I have already urged a few of my friends to contact him! He sincerely saved my life and I am thankful for his guidance.
Alphonso Hancock
15:58 22 Mar 21
Contacting Jonathan Lapid for my recent and unfortunate DUI was the best decision i've ever made. He saved my life, my career, and my troubles with substance use. He is incredibly knowledgeable in what he does and exceeds all your expectations.

Thank you Jonathan for everything!

read more
Ciara O'neal
11:02 12 Mar 21
I recently got into a DUI situation and did not want my situation getting worse than it already was. Luckily a good friend recommended Jonathan Lapid and I knew I was in good hands. He immediately assisted me and settled a plan on my next steps. He

is the definition of a true professional and somebody that I know I can trust no matter the circumstance. I highly recommend him for any of your legal needs.

read more
Francisco McClung
09:13 12 Mar 21
Jonathan Lapid is one of the most professional lawyers I have come across. He is honest, patient, and will always go above and beyond with your case. He truly takes the time analyze every aspect of the situation and leaves you feeling as stress-free

as possible. He is definitely the lawyer you want representing you!

read more
Nicole Treadwell
08:05 06 Mar 21
The best DUI lawyer in Toronto! 5 stars!
Elias Basu
19:52 10 Jan 21
so professional and good person
songonku Bich
20:17 16 Sep 20
I contacted Jonathan Lapid because of an unlawful DUI charge. The police officer that pulled me over didn't even do a breathalyzer or sobriety test. Jonathan got the charges dropped.This guy is really good at what he does.
Leanne Stead
09:13 06 Jun 20
Jonathan Lapid spoke to me straight up in realistic this is what I'm up against terms. He didn't sugarcoat a single aspect of my situation. I appreciated his sincere honesty. I knew that I was being listen to and actually heard. He's highly

competent and reliable. He is honestly one of the most thorough and meticulous lawyers I've ever met. He went through my file and we had a good talk about how this was going to be handled and how we should proceed. He is an excellent lawyer and I would recommend him to anyone. He is absolutely so worth the money. He is definitely the man you want to represent you!

read more
William Mercado
00:54 09 Dec 19
I was going through a hard time due to personal circumstances. I had too much to drink and yes I got pulled over. I had so many thoughts going through my mind. I was worried about the outcome. Would I have to plead guilty? Would I lose my license

and driving privileges? Thankfully through Jonathan Lapid's many years of experience, he reassured me that everything would be fine. I was so relieved that I didn't lose my license or even worse, get a criminal record. I knew the seriousness of the situation I was in. I'm so glad that I found Jonathan Lapid to represent me.

read more
Brian Madigan
13:05 21 Nov 19
Jonathan Lapid has been the most helpful, responsible, and caring legal representation that you can have for a DUI. He handled himself very professionally in the courtroom and negotiated a very successful deal for me. Although my charges didn't

get dropped, I only paid a small fine in comparison to the large consequences that I was facing. Thank you for your help Jonathan.

read more
Thomas Arn
01:24 03 Aug 19
Jonathan Lapid is the best DUI lawyer for any situation. Being charged with a DUI, I was expecting to have my license suspended and to be in a situation I never imagined myself in. This was the opposite, I met with Jonathan and his calm demeanour

made me feel that I had made the correct decision when choosing a DUI lawyer. In court, he was very well presented and confident in his information and argument. He had the penalties decreased and I was left paying a small fine. Comparing to the consequences I was facing, Jonathan saved my life! Thank you so much!

read more
William A
12:27 22 Jul 19
I've come to say many thanks to Jonathan Lapid for his outstanding work with my case. It calmed me down to know that I had Jonathan working on my case. His manner when talking to me made me feel confident and protected in my case. He is very

knowledgeable on fighting off DUI and I am so glad that I trusted him with my case. I'll recommend your services to everyone!

read more
Bruce Parrish
15:25 05 Jun 19
I had a truly remarkable experience having hired Jonathan Lapid. He was very attentive details and very professional in court and outside. He was always very honest and transparent with his objectives and plans. Although this was not he was not the

cheapest lawyer, his price is more than reasonable considering the outstanding work that he did for my case. I highly recommend Jonathan Lapid!

read more
Gerald Heck
07:05 02 Jun 19
When I was charged with over 80mg, I contacted Jonathan Lapid through a friend that recommended him. I wanted to share my experience. After being charged, I called Jonathan and he quickly picked up. He explained to my that he will meet with me and

determine a plan for how to get the best possible outcome for me. He was very responsible when it came to meeting with me as he clearly had prior knowledge on how to handle such cases. When it came to court, he was very clear and confident with the judge and the crown. When I found out that my charges were decreased to only a fine, I was shocked and thankful. I would have been facing a criminal record if not for him! Thank you!

read more
James Floyd
16:00 31 May 19
Using Jonathan Lapid as my legal counsel was the best decision I have made. I made a mistake and I was driving while slightly under the influence of alcohol. I didn't think about the negative consequences that it can have on me. I never thought

I'd get caught but I did. I found Jonathan Lapid through the internet and I decided to just try out a consultation on my case. After reviewing my case, he made a plan for how he would help with my situation and get the charges dropped. When we came to court, he was so confident and I felt that I can trust him with my case. My case was dropped and I only had to pay a small fine. I am so fortunate that I landed on Jonathan Lapid, he is definitely the best in the DUI business!

read more
Angelo Ross
01:13 30 May 19
When I was charged with impaired driving, I was terrified because of the consequences that I faced. As a business owner, I need my license to operate my business and go to the offices of my clients. Jonathan Lapid was able to prove my good and

honest character to the judge and asked for leniency due to my situation. Luckily, I was able to keep my license after paying a fine and my business was able to continue to operate. Thank you Jonathan Lapid for all of your hard work and determination to get a positive result in my case!

read more
Justin Richardson
22:56 29 May 19
Thank you to Jonathan Lapid for your help in my son's case! A few months ago when marijuana was legalized, my son made the mistake of driving under the influence of drugs. When I got the call, I was shocked and worried to death. I didn't know

who would handle this situation and how my son would be able to get out of his mistake. Thankfully, I found Jonathan Lapid who was able to help us with the case. Jonathan found a way that my son's case can be dropped and it worked. Thank you so much for all the help!

read more
Maurice Pike
07:00 28 May 19
The professionalism, care, and assistance that Jonathan Lapid demonstrated is the reason why he is the best DUI lawyer in Toronto. I contacted lawyers before Jonathan and they all told me that there is no hope with my case. It all changed with

Jonathan. We sat down to have a meeting and he outlined his clear plan of what to do with my case. He explained to me all of the possible outcomes that may arise from each situation. He was very patient with my case and didn't rush to get me to plead guilty or settled. At the end, my charges were dropped. Yes, his fee is not the cheapest but he gets the job done and for that, I am very grateful. Thank you for Jonathan Lapid for your help in my case.

read more
Steven Stevenson
08:41 26 May 19
I wanted to thank Jonathan Lapid for his hard work on my case! Unfortunately, I was at a friend's house where I had a few drinks and still chose to drive home. When I was caught by the police I was terrified since I was charged with a DUI. I

called my friend and she immediately recommended Jonathan Lapid. After getting his opinion on my case, I felt much better about my case. He was very professional, caring, and understanding of my situation. He was very patient while answering all of my questions about the procedures since I had never been in such a situation before. He made sure that I don't lose my license and only suffer a small fine, in comparison to what I was facing. Thank you so much for your help!

read more
Karl Hooper
05:58 26 May 19
I was driving from downtown and I didn't feel drunk, however I was stopped by the police and I did blow over 80. The next week I worried about everything, how can I save my license? My friend told me about Jonathan and I instantly called him. To

be quite honest I was hesitant at first, however after seeing him in action my confidence was restored. He is a fantastic lawyer and I highly recommend him to anyone!

read more
Julio Henson
15:24 05 Apr 19
Jonathan simply saved me and my career. Do not get me wrong, I understand that DUI is a serious offence and you can easily impact others well-being by neglecting "don't drink and drive rule" but my job requires me to drink on the meetings to sign

the client. That's how I make my living. I was charged with over 80 and Jonathan made it possible for me not to lose my licence. Yes, it was not the cheapest offer on the market, but I'd rather trust my case to the professional with 25+ years of experience then will fight for a couple of hundreds in savings. Strongly recommended.

read more
Isaiah Dubois
16:45 27 Mar 19
As a working professional Jonathan was great for my case and was very diligent in communicating the facts of my case. He was very helpful and very timely. His intimate knowledge of the judicial system made me feel very comfortable. In the end

everything worked out and I am very glad to refer him to my friends and loved ones. Jonathan was great from A to Z.

read more
Thomas Baptist
17:22 25 Mar 19
Awesome. I reached out via email and he got back to me within an hour. I told him my problem and he gave me awesome advice and direction. My issue didn't require a lawyer but if I ever have a problem this will be my go to guy! Thanks for your time

and patience

read more
Sarah Tynan
03:49 15 Mar 19
Jonathan is a completely competent and reliable attorney. He is a professional with an amazing sense of humour. He guided me through my case and always reassured me that everything were taken care of. I highly recommend him to anyone looking to win!
Noah Hunter
07:01 21 Jan 19
He was very patient and was very thorough answering all of my questions. He didn't beat around the bush and kept things blunt and honest. Jonathan beat my charges, and I would honestly recommend him if you are looking for a fair priced, confident

DUI lawyer in Toronto

read more
Ryan Boyd
03:14 19 Jan 19
Jonathan beat all my DWI charges, I was able to retain my license and not have a criminal record. He is worth every penny and the results that he promised he did achieve. Jonathan is definitely the best DUI lawyer in Canada.
James Callen
15:39 17 Jan 19
I went through 5 different lawyers before making my decision on who was going to defend me, the last one I spoke with was Jonathan, he made me feel safe and re-assured me. He took his time and actually looked at my case before taking it. That was

completely unique and something I didn't see from the other lawyers I met with, Jonathan was the right choice because he had the judge dismiss my DUI Charges. Jonathan, I cant thank you enough. If anyone wants a great lawyer who will do anything for you to win. Call Jonathan!

read more
Louis Schwartz
07:14 13 Jan 19
He took the time to sit and discuss every possible outcome of my DUI case as well as he told exactly what is going to happen in the court. The defense was amazing, Jonathan's confidence and professionalism saved my driver's licence and kept my

criminal record clean. I will recommend your service to others. I don't have words to say thank you Jonathan Lapid!

read more
Lewis Jordan
15:47 26 Dec 18
When I got myself into big trouble, the first thing that came to my head was where am I going to get the money for a lawyer? My prayers were answered when I met Jonathan. He set up an amazing payment plan that was affordable to my budget.
Ryan Smith
09:04 13 Dec 18
A few months ago the odds of me keeping my licence and being able to keep my job were slim to none. Impaired Driving and Over 80 was the trouble I got myself into. Jon Lapid worked his magic in that courtroom as if it was his second home. He made

the judge listen and presented my case in a way I could never dream of. I have Jon to thank for being able to keep by life.

read more
Diana Perez
06:37 12 Dec 18
As a Firefighter who drove the truck each day, I would lose my job with a criminal record and a driving suspension. For me to just get a Highway Traffic Act conviction instead of an Over 80 conviction was a miracle. Jonathan Lapid had the Crown and

Judge eating from his hands. Thanks, Jonathan, you are the best in the business.

read more
Paul Pulver
14:00 11 Dec 18
When my 19 year old son was charged with Over 80, I wasn't sure we could win so it might not be worth the money to fight it. But in the end, you were aggressive and strong. You impressed the judge and we won!
Frank Richards
07:17 06 Dec 18
DUI is a Criminal Offence
Do Not Fight Alone

What is a DUI?
A DUI is a charge you will be subject to if you operate a motor vehicle (Boat, Plane, Car, Motorcycle, EBike), while under the influence of alcohol or drugs. In order to get a DUI, your BAC (Blood Alcohol Content) level must be over 0.08. It is important to note that even if your BAC is below 0.08, you may not be charged with a DUI, but you can still be charged with impaired driving.
Have You Been Charged With a DUI in Brampton For Your First Time?
First things first, don't panic. It's completely normal for the accused to be extremely anxious and scared. Frankly, since a charge like this can completely up end one's life, you'd expect to be terrified. Fortunately for you, our highly experienced Brampton DUI lawyers have your back. Mistakes are mistakes, and you shouldn't have your life ruined because of them. We're supposed to learn from our mistakes, not self destruct because of them. Let us defend you. Call today, and let's get started.
Criminal Record
Leaves a Permanent Stain In Your Bio

Impaired Driving Charge
Impaired driving is a charge you may face if you are below the legal limit but can no longer operate a motor vehicle in a safe way. You may be charged if an officer observes erratic driving or behaviour, bloodshot eyes, slurred speech, or open alcohol in your vehicle. It is important to note that even if this is your first time committing an infraction, the consequences still may be extremely severe. This is nothing to take lightly.
Over 80 Charge
If you're caught with a BAC of 0.08, you will be charged with a DUI. This is a criminal offence. It is important to note that even if you do not have a BAC 0f 0.08, you can still be charged with an impaired driving offense. Things like open alcohol in the vehicle, bloodshot eyes, slurred speech, and even the smell of alcohol can land you with an impaired driving charge.
The Advantages of Speaking with
Jonathan Lapid
One of the Highest Success Rates

Free Initial Honest Case Assessment

Reasonable Fees With No Hidden Costs
Successfully Defended Hundreds of Clients

Criminal Lawyers Rely on Him for DUI Advice

Jonathan Himself Has 25 Years of Experience
Jonathan Lapid - DUI Industry Leader
With over 25 years of experience, Jonathan Lapid has acquitted hundreds of people, who would have otherwise been subject to some extremely harsh sentences. Lapid cares about all of his clients, and takes constant pride in the fact they will always come first. He believes that everyone deserves to be defended in an appropriate, and excellent manner. Need a high quality Brampton DUI lawyer today? Call Jonathan Lapid. You won't be disappointed.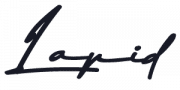 Give Us a Call To Get The Defence You Deserve
2 County Court Boulevard, Suite 400, Brampton, ON L6W 3W8
Get Your Honest Case Review for FREE
You made a mistake. You've been charged. But it's far from over.
Fill the form below to get an honest review of your case.